What is Oral Appliance Therapy?
Oral Appliance Therapy includes the selection, fitting and use of a specially designed oral appliance that helps to maintain an open airway during sleep. Our dental office may be able to help you with your sleep-related breathing issues by creating an oral appliance that is custom-made specifically for your mouth. This  small plastic device fits into your mouth while you sleep helping to  keep your airway open for improved sleep. 
Advantages of Oral Appliance Therapy
To complete the evaluation, we will need a copy of your most recent sleep study. If you have not had a sleep study within the last 5 years, we would refer you to your Primary Physician, an ENT clinic, or one of our areas qualified Sleep Physicians to determine if you are a primary snorer or if you have Obstructive Sleep Apnea. Typically, your Primary Physician will be able to prescribe a Home Sleep Study that you can take in your normal sleep environment or they may recommend that have an over night Polysomnogram in a sleep facility.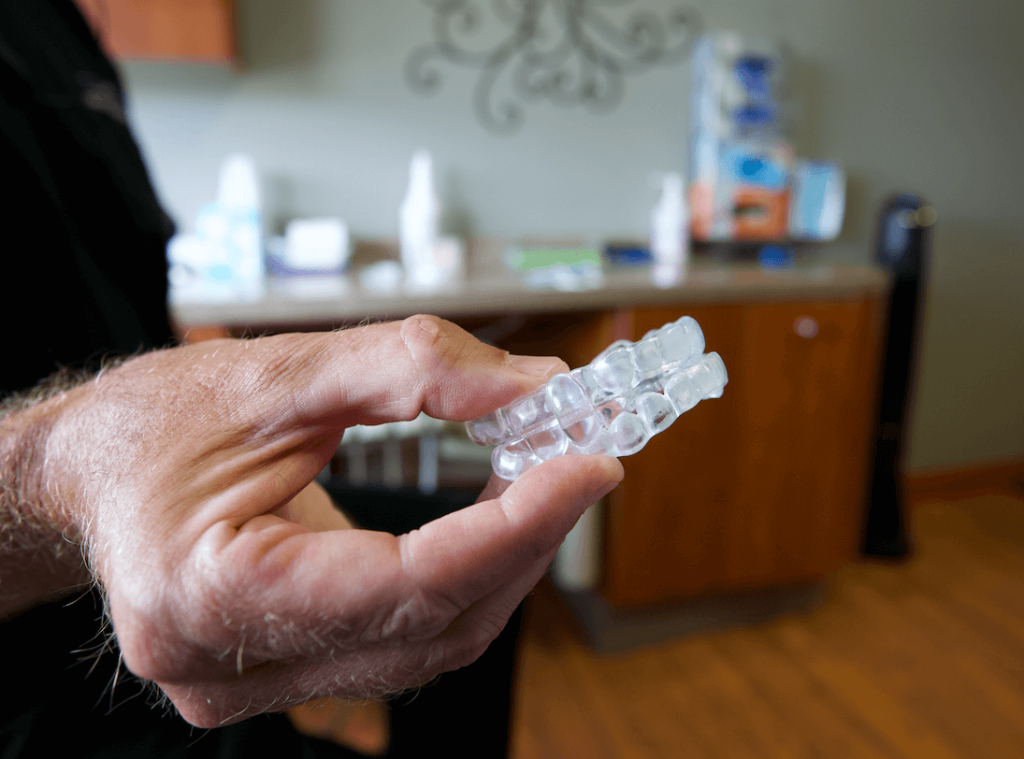 How Can Oral Appliance Therapy Help Me?
If you have one of the following, the Oral Appliance might be right for you: 
If you have any questions about how an Oral Appliance can help you with snoring or sleep apnea, Contact Us at 605.339.2955. 
We Help Make Your Priceless Smile Affordable
Great Plains Dental accepts most dental insurance plans. Our staff will work with you to understand your plan's benefits and submit claims to your insurance company. If you don't have dental insurance, we accept major credit cards and can also create a payment plan that fits into your budget. Putting off dental care may end up costing you more in the long run, including your smile.
Questions? Contact our billing office or call 605.339.2955.